Bass Fishing signups 6pm Tonight in Auditorium

Good luck to our Boys Golf team today as they take on Webster Co. at Henderson Country Club.

Attention students! If you are interested in being a part of the Student Council, applications are available at Unit Desks! Applications must be turned into the Red Unit Desk Student Council Tray by Friday, September 8th.

Reminder- Tomorrow is the first FCCLA meeting after school in room T203 from 3:30-4:15. If you don't have a permission form you can get one at the meeting! We hope to see you there!

Bass Fishing signups 6 p.m. Thursday night in the Auditorium

This is a reminder that we have Know Your Colonel Open House Night and free dinner tomorrow night from 5:30-7:00 p.m. We hope that you and your parent/guardian will join us!

Students, If you have applied for a parking permit they are ready to be picked up. You may pick those up before school, during class change, and at lunch. If you have not applied for a parking permit, you need to do so ASAP. Tickets will be written starting Tuesday, Sept. 5th.

Morning tardies will start tomorrow. If you are not in 1st period by 8:00 a.m., you will receive a tardy. Please plan your morning accordingly so that you can make it to class on time.

Mark your calendar - your senior class picture is going to be out of this world.

HCHS Game Change - Friday 8/25/23 The varsity football game at South Warren has been pushed back to an 8:00 start time.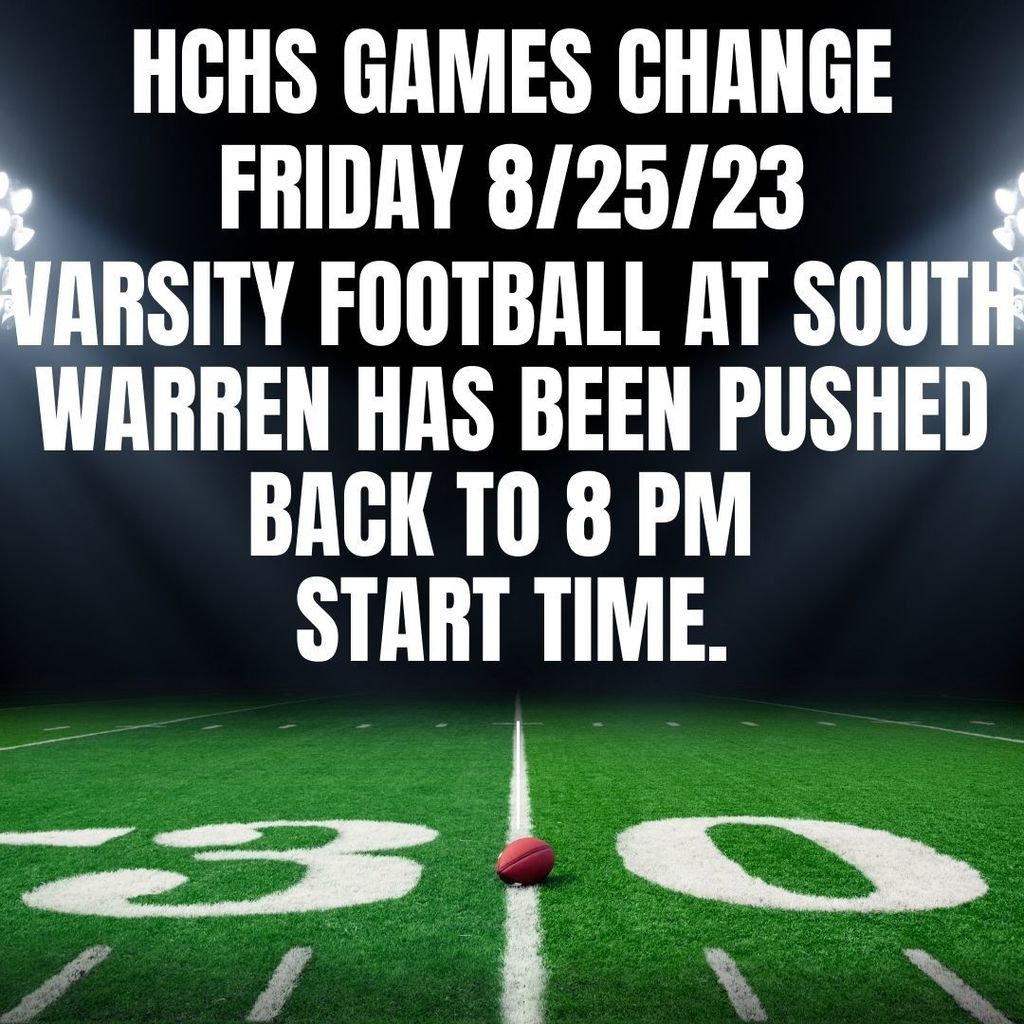 Tonight 8/24 The home girls' soccer game has been rescheduled to Wed., 8/30. JV at 5:30 & Varsity at 7. The boys' soccer game at Caldwell County will be varsity only, beginning at 7:30. The boys' golf match has been canceled. The home freshman football game has been canceled.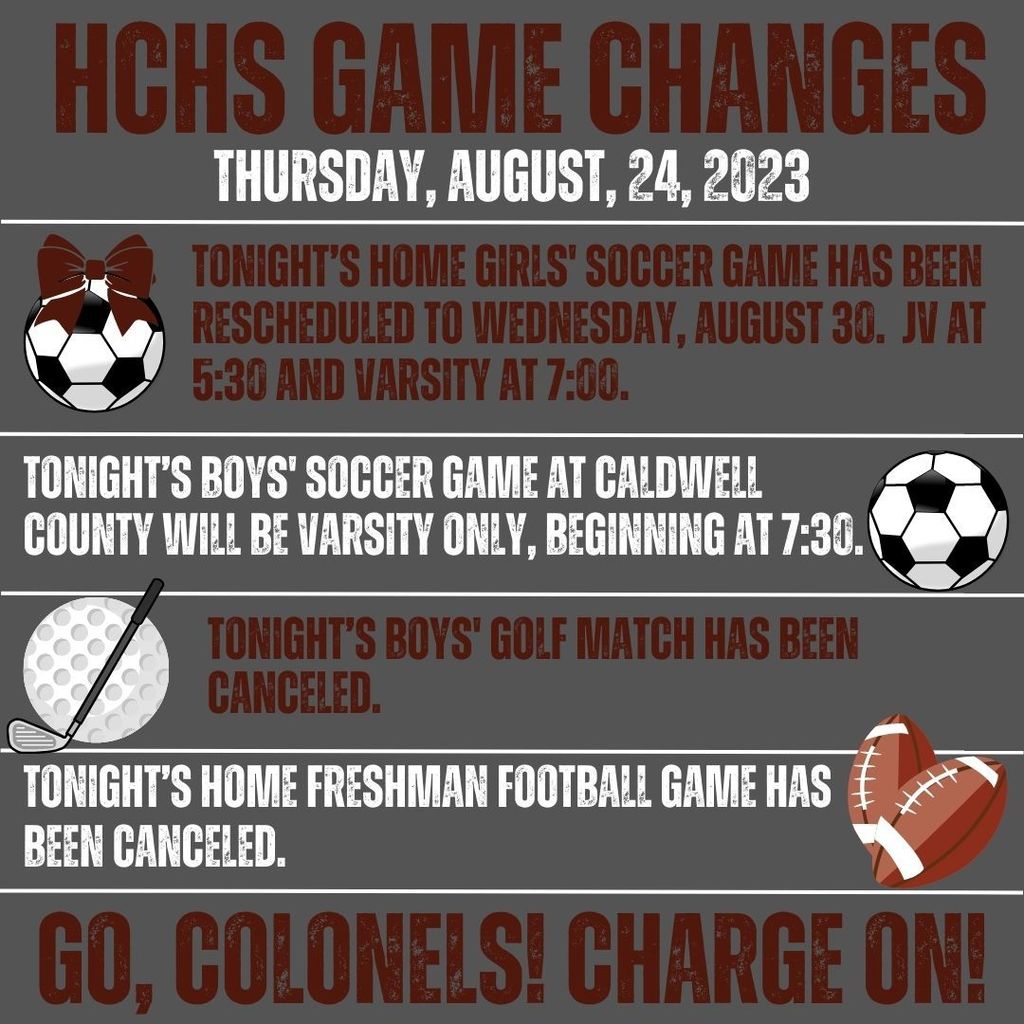 Students, If you have applied for a parking permit they are ready to be picked up in the bookstore.

Starting tomorrow morning, the Colonel Kitchen Store will be open in the G300 hallway between classes from 1st through 6th period. They will have items such as chips, drinks, and other snacks for purchase.

Any freshman interested in being a class officer should pick up an application at their unit desk. There will be a mandatory meeting on Thursday, August 24 at 7:30 a.m. in G108.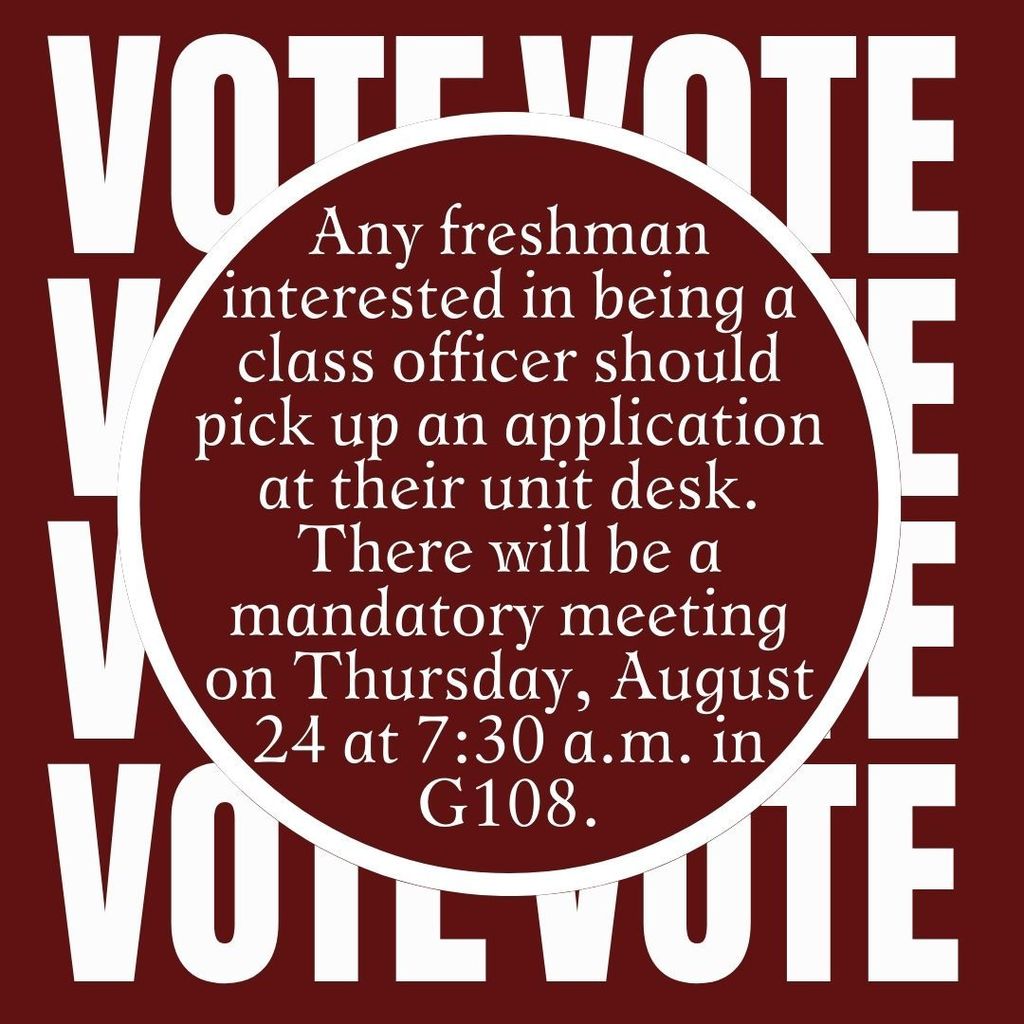 JV Football vs Apollo is canceled. Anyone that purchased tickets using GoFan will be issued a refund.

Wrestling conditioning is canceled today.

For any student interested in going to KYA or KUNA, there will be a Y-club info meeting Tomorrow at 3:30 in R106. Email Ms.Allison if you have any questions!

Anyone interested in trying out for boys' basketball this year should attend training on Monday and Wednesday evenings from 5:30-7:00 starting today. You must have an updated physical to attend.

Students can attend this year's first FBLA meeting tomorrow after school in the cafeteria. Come and enjoy an ice cream social to start off the new school year. Anyone can join because everything is a business!

For any Junior who is interested in becoming a Student Ambassador and DID NOT apply last Spring, please pick up an application at your Unit Desk. Complete the application and bring it to the informational meeting on Thursday, August 24th at 7:15 am in B213. DO NOT BE LATE!